Builder Beveled Bathroom Mirror
$169.00 $179.00
or 4 payments of $42.25 with
Info
Free AUS Shipping & Delivery
Make your standard bathroom wall mirror outstanding, with a 2.5cm bevel edge. it is made of top-quality imported glass that measures 0.5cm thick. The vinyl backing adheres to AS2208 Australian quality standards, making it sturdy. 

Rectangle and square-shaped bathroom mirror with a 2cm bevelled edge
Available in a variety of sizes:
60cm x 75cm ; 5kg weight (if with demister, has 19W output)
60cm x 90cm ; 7kg weight (if with demister, has 43W output)
75cm x 90cm ; 10kg weight (if with demister, has 43W output)
90cm x 90cm ; 11kg weight (if with demister, has 43W output)
120cm x 80cm ; 13.5kg weight (if with demister, has 96W output)
150cm x 90cm ; 20kg weight (if with demister, has 96W output)
Can have the option to have a demister
Depth: 0.5cm thick - Made using imported glass 
Vinyl backing adheres to AS2208 Australian standards
Features three built-in hangers (5mm thick) at the back, located near the corners. This mirror can be hung horizontal or vertical.
Includes 1 year warranty
FREE SHIPPING AUSTRALIA-WIDE

Hanger was pre-installed and cannot be removed.

For variant with demister, the demister is not attached to the mirror yet. This is supplied as two separate components. The demister pad gives a clear and fog free bathroom mirror. It is fully self-adhesive and has an IP54 Protection Rating, therefore it is safe to use. Includes instruction manual.

Standard fixing of the mirror is with built-in hangers. 

Click the red Add to Cart button on this page to add this item to your cart



✓ The price is the total. No hidden costs, no surprises

✓ Free Shipping & Delivery in Australia

✓ Normally arrives within 5-10 business days, depending on location. Details

✓ 14 day Easy Mirror Returns. Details

✓ Best Price Guarantee. Details

✓ Call us on 1300 797 708 and our friendly staff will answer your call

Click the red Add to Cart button on this page to add this item to your cart



SHINE MIRRORS guarantees the most competitive prices online in Australia for stylish mirrors. Our prices include Free Shipping & Delivery in Australia.

If within 30 days of buying from SHINE MIRRORS, we'll price match and refund the price difference if you find the same item cheaper (including all taxes & shipping costs) on another Australian online store.

Please refer to the Price Guarantee page for full terms and conditions.

Should you have questions, please email us at info@shinemirrors.com.au or phone 1300 797 708 and our friendly staff will answer your call.

Click the red Add to Cart button on this page to add this item to your cart


---
Why SHINE MIRRORS?
✓ Australia's Largest Range of Quality, Unique, & Stylish Mirrors
✓ 100% Australian Owned & Operated
✓ Personalised Service
✓ The price is the total. No hidden costs, no surprises
✓ Free shipping & delivery in Australia including regional areas
Sydney | Canberra | Melbourne | Brisbane | Adelaide | Perth | Darwin | Hobart
---
Contact us today:
info@shinemirrors.com.au
1300 797 708
---
Customer Reviews
Write a Review
Ask a Question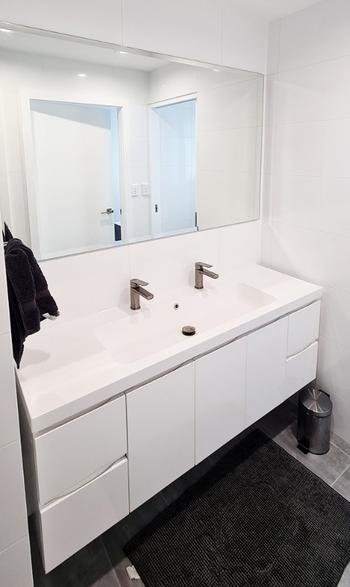 26 Nov 2020
Builder Beveled Mirror
Very happy with the mirror i purchased from Shine mirrors, not only is the quality great, the delivery and customer service experience was 1st class.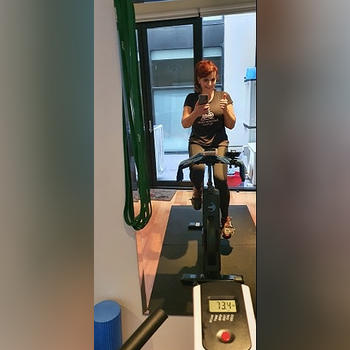 12 May 2020
Excellent
Second time ordering my bevelled gym mirror, just excellent from the ordering to the prompt delivery and the gentleman bringing it up to my apartment . Thank you guys will pass on the information tomyfriends.
Frances C.

Port Melbourne, Victoria
07 Apr 2020
Builder Beveled Mirror 150cm x 90cm
Thank you guys I love my gym mirror . . Much appreciated and your driver a complete gentleman .. Thanks again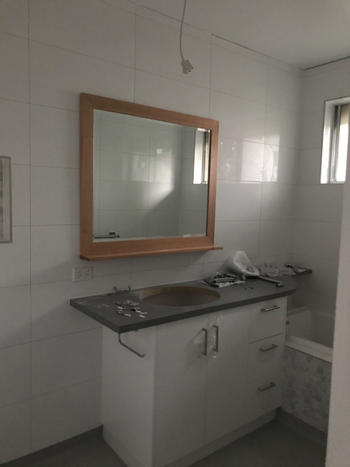 12 Feb 2020
Stunning!!
Excellent service from start to finish and a beautiful mirror which looks stunning!!
Elly S.

Benalla, Victoria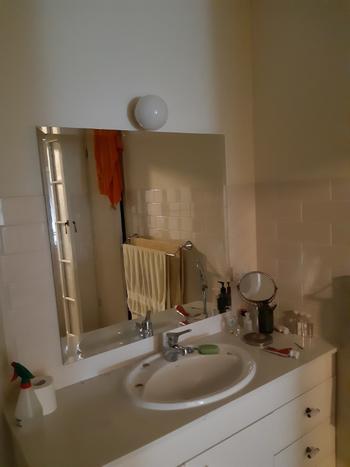 29 Jun 2019
Fantastic . Fast delivery. Perfect
Fantastic . Fast delivery. Perfect fit in our ensuite.
Leslie C.

Ashgrove, Queensland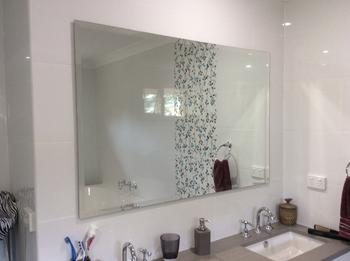 26 Dec 2017
1200 bevel edged mirror
Fantastic experience. They had what I wanted for a reasonable price & posted & arrived before Christmas. Tried to get elsewhere & postage was too much drama. This is the second mirror I have purchased & both experiences were terrific. Thank you Shine Mirrors
02 Apr 2021
Builder Beveled Mirror
Very friendly and professional
Ruth G.

Bellevue Hill, New South Wales
04 Jan 2021
Excellent
Great stuff easy to order,delivery cheap and installed without a problem. Thank you!
Gerard S.

Dalmeny, New South Wales
23 Nov 2020
Matts Mirror
Easy to find online and to buy. Delivery was very quick.
Joanne K.

SYDNEY, New South Wales
13 Sep 2020
Fantastic mirror
Excellent quality mirror, super prompt delivery. Very happy. Thanks
Bec R.

Warrandyte, Victoria
24 Apr 2020
Perfect
Great mirror with super fast delivery
Hilary R.

Pymble, New South Wales
08 Mar 2020
Very satisfied
After ordering online - arrived the next day! Very fast. Mirror was as per advertised. I needed a thin (in depth) mirror for walk in wardrobe, so that when opening drawers they would not knock into mirror attached to wall. Perfect mirror for the spot.
Georgina G.

Castlecrag, New South Wales