Lancelot Wall Mirror Gold
Sold Out $499.00
Bring out the majestic feel to your interiors with this Lancelot wall mirror, in a hand-applied gold leaf colour finish and aged dark blemishes to complete the classy look. Its size is flexible enough to be used at the entryway, living room or bedroom. Able to be hung horizontally or vertically.

21.1kg weight
90cm W x 120cm H; with a centre mirror size of 89cm x 58cm
Frame depth (from the wall) is 10cm
Frame material is composed of timber (Paulownia), and resin
Flaunts a hand-made, gold-finished baroque frame
Bordered by golden leaf detail
Dark blemishes on the frame to look rustic

FREE Shipping Australia Wide 

See other variants of Lancelot mirror

*Up to 5 business days processing time. Delivery time is 1-2 weeks.

Click the red Add to Cart button on this page to add this item to your cart



✓ The price is the total. No hidden costs, no surprises

✓ Free Shipping & Delivery in Australia

✓ Normally arrives within 5-10 business days, depending on location. Details

✓ 14 day Easy Mirror Returns. Details

✓ Best Price Guarantee. Details

✓ Call us on 1300 797 708 and our friendly staff will answer your call

Click the red Add to Cart button on this page to add this item to your cart



SHINE MIRRORS guarantees the most competitive prices online in Australia for stylish mirrors. Our prices include Free Shipping & Delivery in Australia.

If within 30 days of buying from SHINE MIRRORS, we'll price match and refund the price difference if you find the same item cheaper (including all taxes & shipping costs) on another Australian online store.

Please refer to the Price Guarantee page for full terms and conditions.

Should you have questions, please email us at info@shinemirrors.com.au or phone 1300 797 708 and our friendly staff will answer your call.

Click the red Add to Cart button on this page to add this item to your cart


Customer Reviews
Write a Review
Ask a Question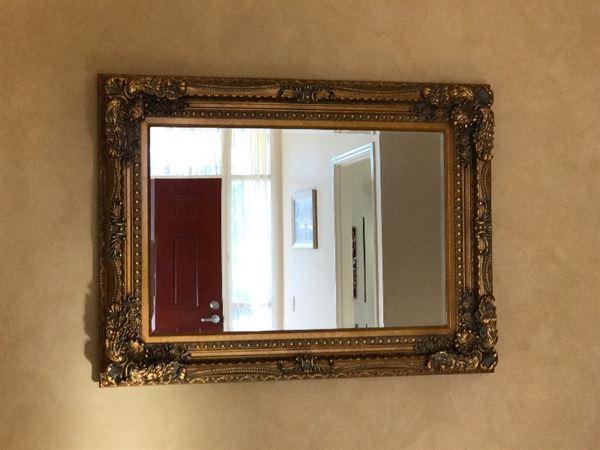 05 Aug 2018
Gorgeous mirror
Wonderful sales staff, professional delivery - One of the most reliable online businesses I have ever worked with. Highly recommend!
28 Jan 2019
Well worth the wait.
After placing the order, we advised the mirror we'd chosen was out of stock. We decided to wait for the next shipment rather than start again. A couple of months or so later, we were advised that the mirror had arrived, damaged. Very apologetic and very appreciative when we said we'd still wait. It arrived last week, well protected and undamaged. It looks sensational! It's big and heavy, so we're still working out how to safely hang it.