Constanza Gold Large Wall Mirror
$589.00
or 4 payments of $147.25 with
Info
Free AUS Shipping & Delivery
Flaunting a gold-finished frame and beautiful leaf and flower details on its borders, the Constanza Gold Large Wall Mirror looks just like it was taken out of a fairy tale book.

The Constanza Gold Large Wall Mirror works wonders when treated as a centrepiece for your living room or as a finishing touch for your hallway. This wall mirror is best partnered by antique furniture, giving your home a warm and regal feel at the same time.

The Constanza Gold Large Wall Mirror is available in a variety of sizes, and can be mounted vertically or horizontally, depending on what suits your preferences.

Can be hung vertically or horizontally
Features a gold-finished frame that is detailed with ornate filigree

Gold leaf finish with an antique wash over the top

Beveled centre mirror
Material: wood
Frame measures 7.5cm thick and 10.8cm wide (outer to inner border)
Available in different sizes
61cm x 71cm (whole mirror) with a 40cm x 50cm centre mirror
71cm x 81cm (whole mirror) with a 50cm x 61cm centre mirror
81cm x 111cm (whole mirror) with a 61cm x 91cm centre mirror
81cm x 142cm (whole mirror) with a 61cm x 122cm centre mirror
81cm x 173cm (whole mirror) with a 61cm x 152cm centre mirror
81cm x 203cm (whole mirror) with a 61cm x 184cm centre mirror, weighs 20kg
97cm x 122cm (whole mirror) with a 76cm x 102cm centre mirror, weighs approx 18 kgs.
112cm x 142cm (whole mirror) with 91cm x 122cm centre mirror
112cm x 203cm (whole mirror) with a 91cm x 184cm centre mirror
122cm x 173cm (whole mirror) with a 102cm x 152cm centre mirror
142cm x 203cm (whole mirror) with a 122cm x 184cm centre mirror, weighs 

35kgs

FREE SHIPPING AUSTRALIA-WIDE
See other variants of  Constanza Wall Mirror

If needed for a vertical/portrait display, please indicate in the notes when ordering.

Click the red Add to Cart button on this page to add this item to your cart



✓ The price is the total. No hidden costs, no surprises

✓ Free Shipping & Delivery in Australia

✓ Normally arrives within 5-10 business days, depending on location. Details

✓ 14 day Easy Mirror Returns. Details

✓ Best Price Guarantee. Details

✓ Call us on 1300 797 708 and our friendly staff will answer your call

Click the red Add to Cart button on this page to add this item to your cart



SHINE MIRRORS guarantees the most competitive prices online in Australia for stylish mirrors. Our prices include Free Shipping & Delivery in Australia.

If within 30 days of buying from SHINE MIRRORS, we'll price match and refund the price difference if you find the same item cheaper (including all taxes & shipping costs) on another Australian online store.

Please refer to the Price Guarantee page for full terms and conditions.

Should you have questions, please email us at info@shinemirrors.com.au or phone 1300 797 708 and our friendly staff will answer your call.

Click the red Add to Cart button on this page to add this item to your cart


---
Why SHINE MIRRORS?
✓ Australia's Largest Range of Quality, Unique, & Stylish Mirrors
✓ 100% Australian Owned & Operated
✓ Personalised Service
✓ The price is the total. No hidden costs, no surprises
✓ Free shipping & delivery in Australia including regional areas
Sydney | Canberra | Melbourne | Brisbane | Adelaide | Perth | Darwin | Hobart
---
Contact us today:
info@shinemirrors.com.au
1300 797 708
---
Customer Reviews
Write a Review
Ask a Question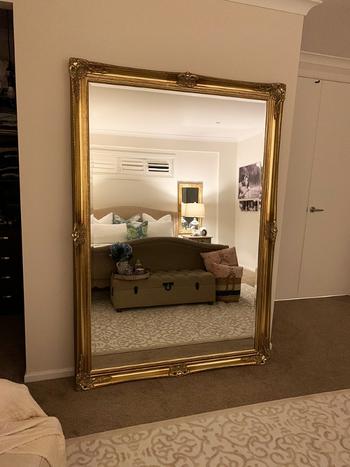 06 Aug 2020
Loving it
I'm in absolute love with my constanza mirror. It just made my room even more elegant. Such a quick delivery and the handling was perfect. Thank you shine mirrors.
Afsana B.
Melton South, Victoria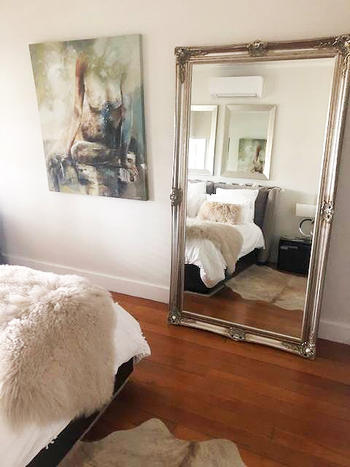 25 Jun 2020
Constanza Silver Mirror 112cmx203cm
Hello Jane, On my way home last night Luke sent me a message asking if I would be able to accept delivery today which was perfect. He has just arrived with the mirror and was so nice, brought it right in and chatted about where to put it. I cannot believe the exceptional service your company, you and also Luke have provided. I am so happy with my mirror, I love it! I have already mentioned your company details to some friends, I hope you get a few more orders out of that. THANK YOU!!!! Sarah
Sarah B.
Cremorne Point, New South Wales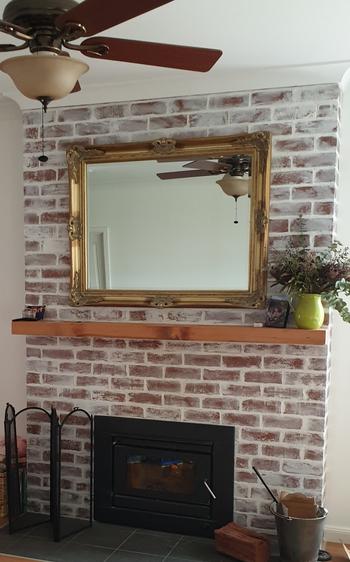 17 Nov 2019
Constanza Gold
Beautiful mirror. Delivery time exceeded expectations. Recommend.
Cleve D.
MOUNT BARKER, South Australia
23 May 2020
Good product and service
Easy to deal with prompt service which included an exchange. Nice work team.
Chris B.
Melbourne, Victoria
01 Feb 2020
Loved it ♥️
Great service. Great product
Mohammad Z.
Marsden Park, New South Wales
17 May 2018
very good shopping experience
The customer service was outstanding. The delivery was fast. The mirror looks fantastic.
16 Feb 2018
Efficient, Wonderful People!
I was let down by another supplier, but Shine mirrors saved the day! Professional, helpful and efficient, I highly recommend them. The staining on the mirrors was a little rough, but I blended it in with some van dyck & black wax : gorgeous result. Thank you Shine Mirrors! ❤️
Lissa M.
Gleniffer, New South Wales
16 Aug 2017
Stunning
This mirror is absolutely stunning. Highly recommend Shine for quality and service.